About Cerami, Inc.
Cerami, Inc. was established in 1983 as a Bay Area purveyor of high-end ceramic, stone, and glass tile. Our corporate location in San Rafael, CA includes a 17,500 SF facility and warehouse for stocking and distribution of an extensive line of green products, tile, stone, and tile materials. Our intention is to offer unique and cutting edge products, helping our clients to set themselves apart from the competition.
We have supplied products to hundreds of Kitchen and Bath dealers, fabricators, green home centers, and retail tile showrooms. Cerami, Inc. has representatives dedicated to providing you and your staff with training sessions, marketing tools, samples, customer service, and the lowest industry pricing available.
In 2001 we began to emphasize exclusive relationships with factories manufacturing custom products. We ramped up our imports from Italy, working with prestigious factories producing the best quality porcelain, stone and glass products. With growing inventories, we began supplying Tile and "Green" showrooms throughout the greater Bay area. In 2004 we invested in inventory with the newly emerging IceStone Durable Surfaces. Cerami, Inc. soon became the leading distributor for IceStone in the US. Since then we've become one of the largest promoters and distributors of green products in Northern California.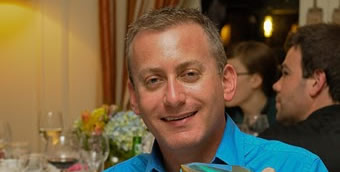 Ryan Bloom
Director of Green Products

---
After growing up in Southern California, Ryan Bloom studied Architecture and got his degree in Landscape Architecture at Cal Poly State University, San Luis Obispo. Post-graduation he moved to San Francisco to work for Landscape Management firms focusing on design/build.  His 'green' knowledge and interest grew as the green industry grew, and that is what brought him to Cerami, Inc.  As Director of Green Products he manages the sales, operations, and distribution of three major U.S.-made recycled-content countertop and surfacing materials: IceStone, PaperStone, and Durat.  Ryan continues to grow the presence and use of these 'Best In Class' green countertops and now represents these companies across multiple states from the West Coast to the Rocky Mountains.
Steve Johnson
Regional Sales Manager – Tile Distribution Northern California
---
Steve Johnson served as Butler-Johnson's VP of sales for 20 years. During that time he launched their ceramic and stone division. Over the following 15 years Steve gained the trust of suppliers like Crossville and Interceramic to become their exclusive distributor as well as representing numerous overseas factories.
After his time with Butler-Johnson, Steve founded 1480 Trading Company to support the distribution of select suppliers of high end tile and stone products.
Mr. Johnson holds a MBA from Santa Clara University and lives in Los Gatos California with his wife Anne and their dog TJ. They have three sons Patrick, Peter and Mark.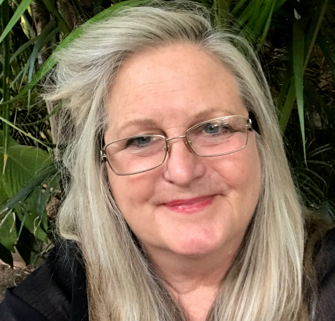 Rae Grafe
Regional Sales Manager – Southern California
---
Rae is a native San Diegan who attended Mesa College and went on to graduate from Fashion Careers College in San Diego.
Her career in sales started in 1982- working with Interior Designers and Architectural firms specifying Photographic Wall Art. She began calling on design firms who selected themed art for the model home industry. Her company expanded to include firms who specified art for Restaurant Design, Hospitality, Health care and eventually GSA government work.
Ten years later in 1992 she was offered a job in Tile distribution for a Portuguese factory. Servicing and establishing over 200 solid dealer and distributor accounts in the Western United States. In addition, projects included cut-to-size stone cladding and full container sales.
Wanting to be closer to home, she took a job in 2003 for a Tile Design Center in San Diego. There she worked calling on Architects and Designers showing tile products specific to their projects. Over the next 14 years she also spent time in the showroom with designers, home owners, contractors and builders.
Now employed with CTD Commercial and Cerami Inc., she brings her experience, determination and a joyful spirit to our team. She is happy to be back in front of her Architects, Designers, Fabricators and Tile showrooms with new and exciting products for the Southern California Region.
OFFICE
846 Francisco Blvd W
San Rafael, CA 94901
Inside Support: 855-252-0663
WAREHOUSE
1975 W Avenue 140th
San Leandro, CA 94577
Slab Sales
Rae Grafe - 619-392-4512
Tile Sales Nor Cal
Peter Johnson - 408-439-1852
Regional Sales Manager - Northern California
Tile Sales So Cal
Rae Grafe - 619-392-4512
©2023 Cerami, Inc.