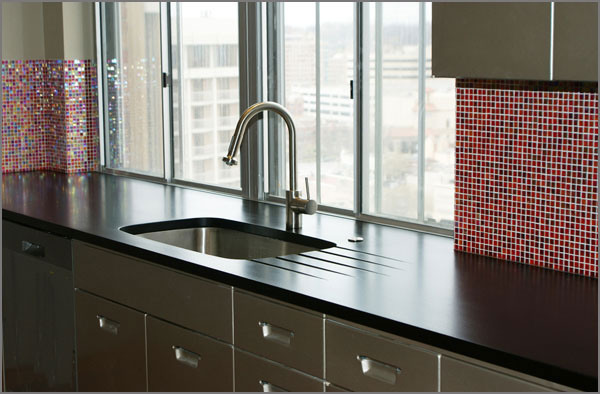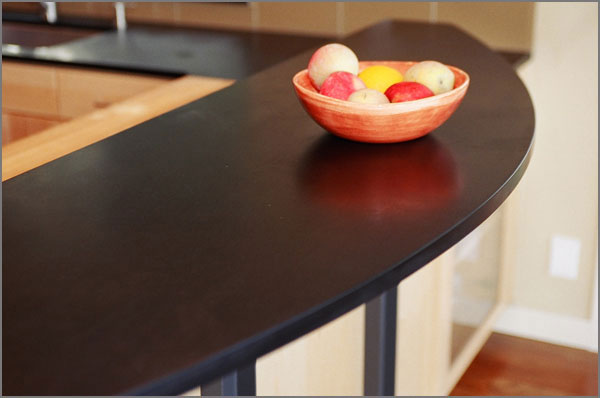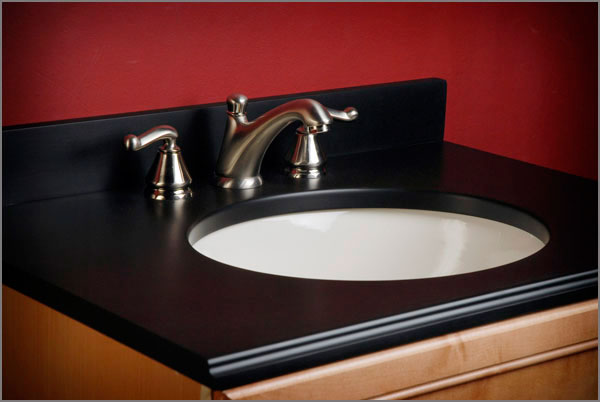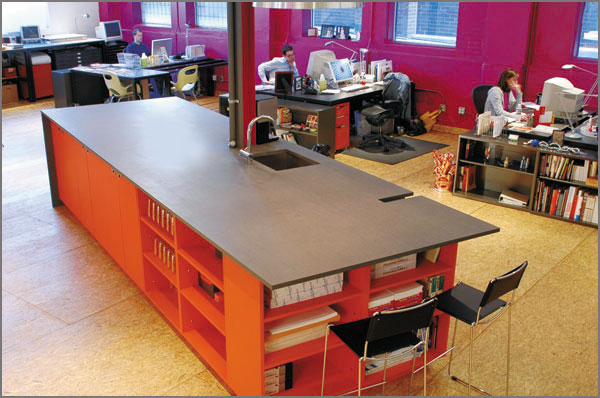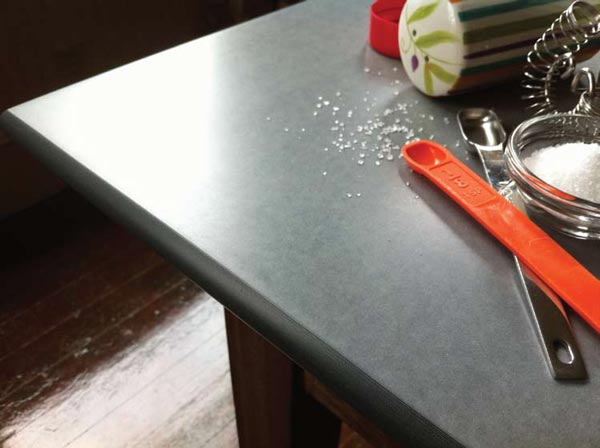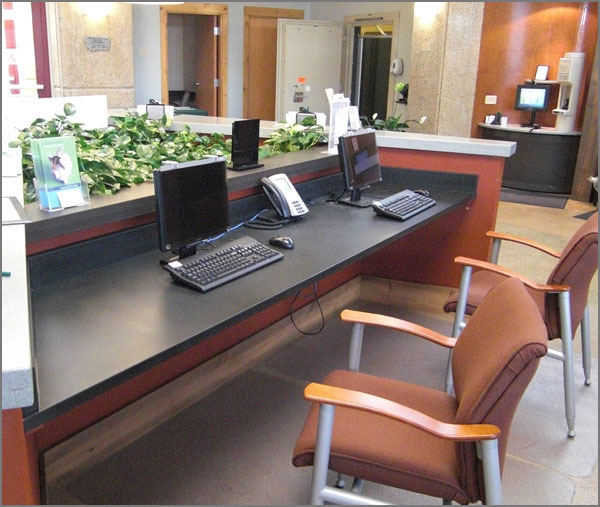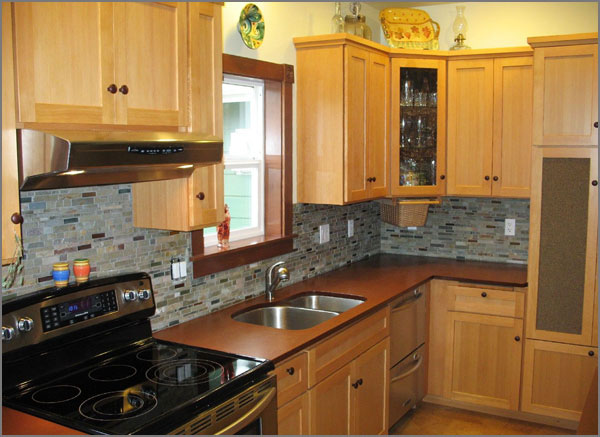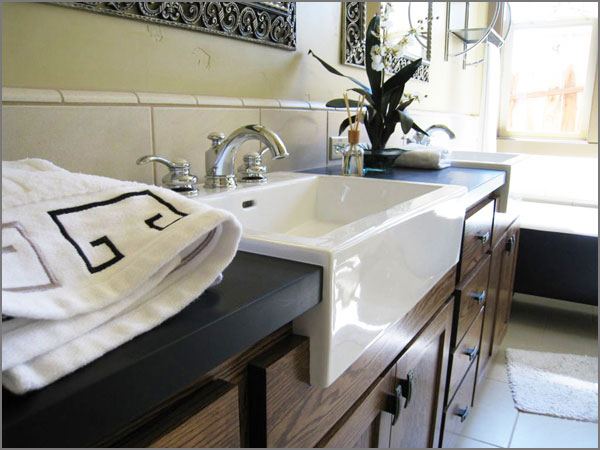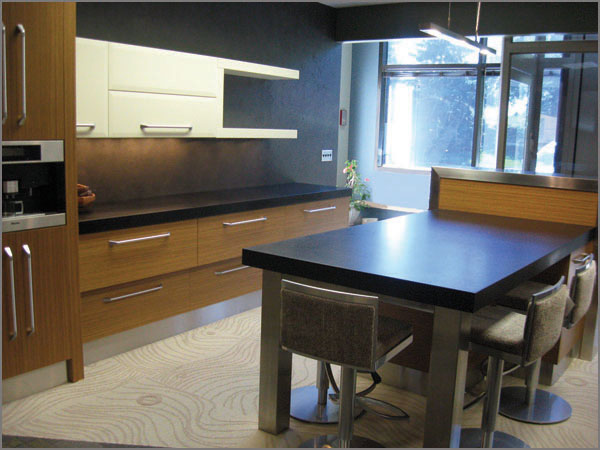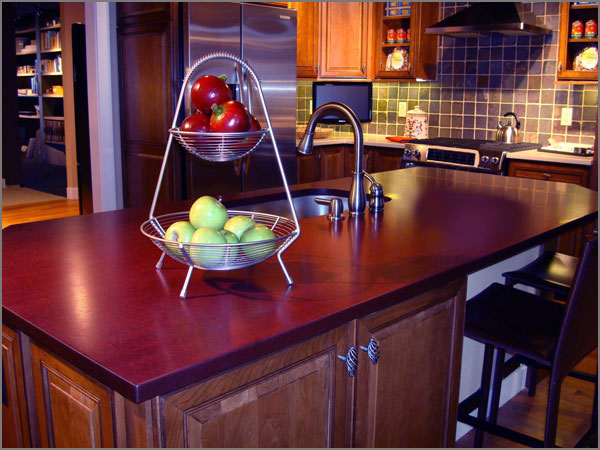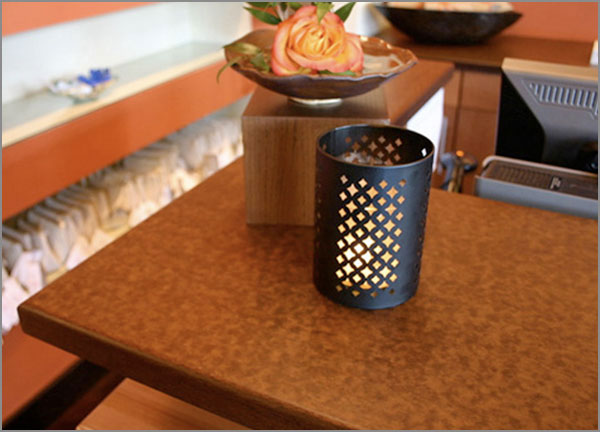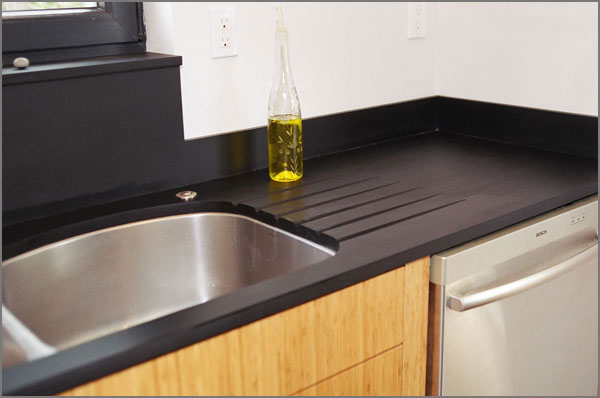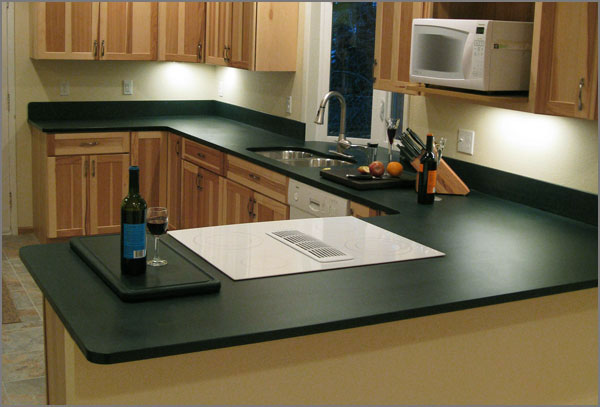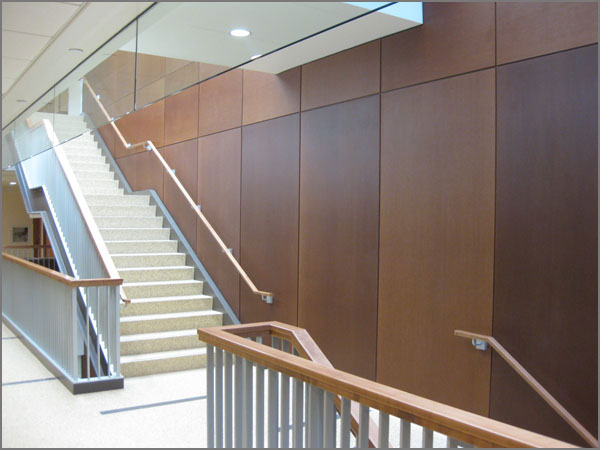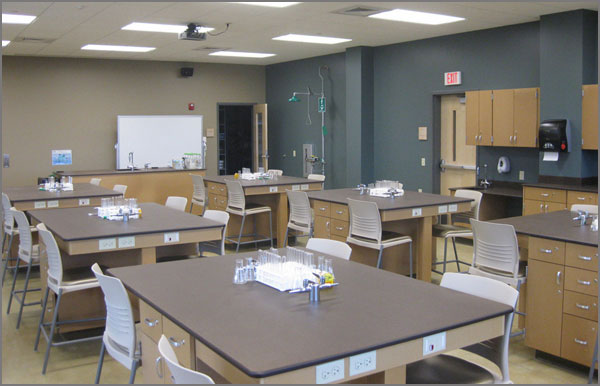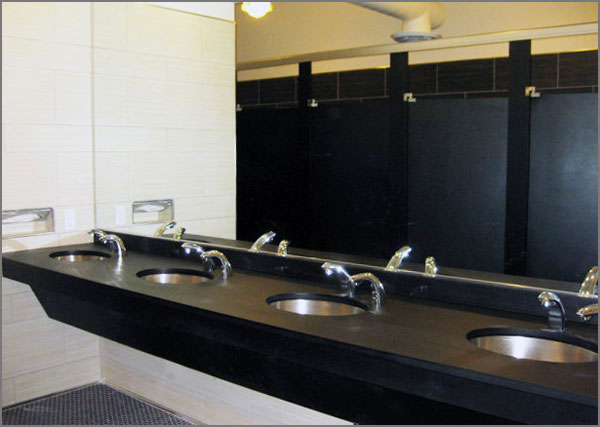 PaperStone is made from 100% post-consumer recycled paper and proprietary PetroFreeTM phenolic resins.  Its unique beauty, functionality and reliability offer an exciting alternative to more traditional solid surfaces.
Using pigments rather than dyes assures superior UV resistance, color stability and even distribution of color throughout the entire panel.  PaperStone is certified to Forest Stewardship Council standards by the Smartwood program of the Rainforest Alliance.
PaperStone can be fabricated and installed using traditional woodworking tools with high quality carbide-tipped blades.  Creative edge details can be achieved with traditional tooling.  Properly bonded seams remain tight and nearly invisible.
PAPERSTONE SIZES
For color palette see bottom of page
Standard PaperStone colors are: Slate, Leather, Mocha, Chocolate, Cabernet, Denim, Gunmetal, Sienna
Designer PaperStone colors are: Pewter, Graphite, Sand, Azure
PaperStone 'CoverPly' (FSC-Certified plywood with a veneer of PaperStone on both sides) available in all colors.
Standard colors available in the following thicknesses:  .125", .25", .375", .5", .75", 1", 1.25"
Standard colors available in the following lengths: 96", 120", 144"
Standard colors available in the following widths:  ¾" thick or greater: 30" or 60", thinner than ¾": 60" only
Designer colors available in 60"x144" or 60"x96" only.  For Designer colors in  1" thickness you also have the option of 30"x144".
CoverPly is available in all colors and is only available in 4'x8'.  Available thicknesses are: .75", 1", 1.25".
CERAMI, INC.
San Rafael, CA 94901
Inside Support: 855-252-0663
Fax: 415-485-5186
Ryan Bloom
415-200-8767
Director of Green Products
Steve Johnson
408-590-7171
Regional Sales Manager - Northern California
Rae Grafe
619-392-4512
Regional Sales Manager - Southern California