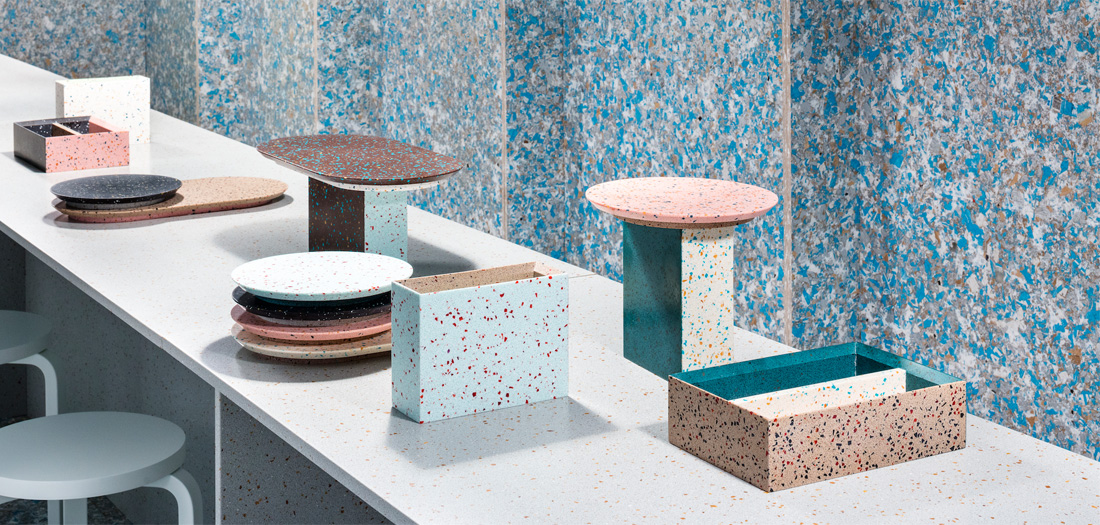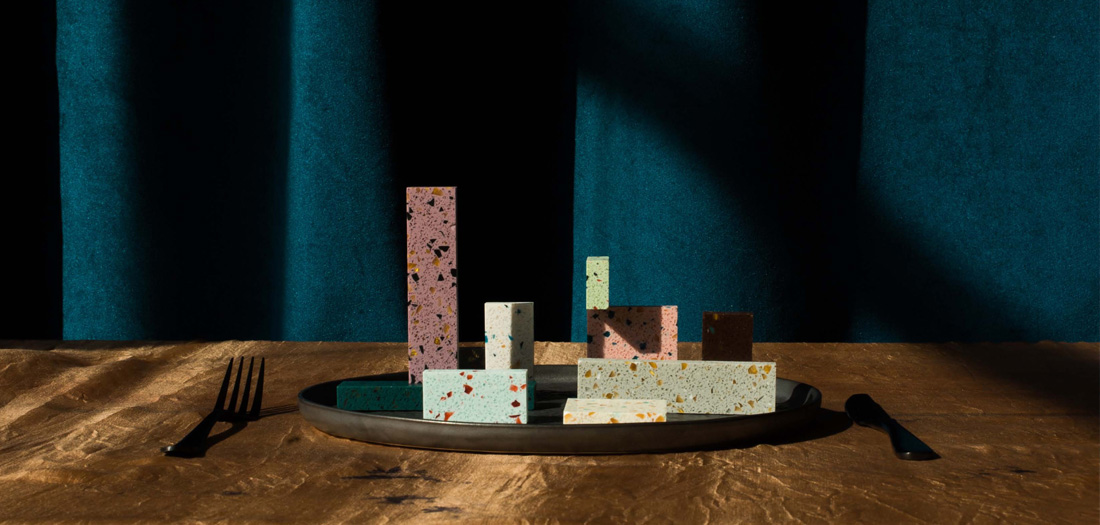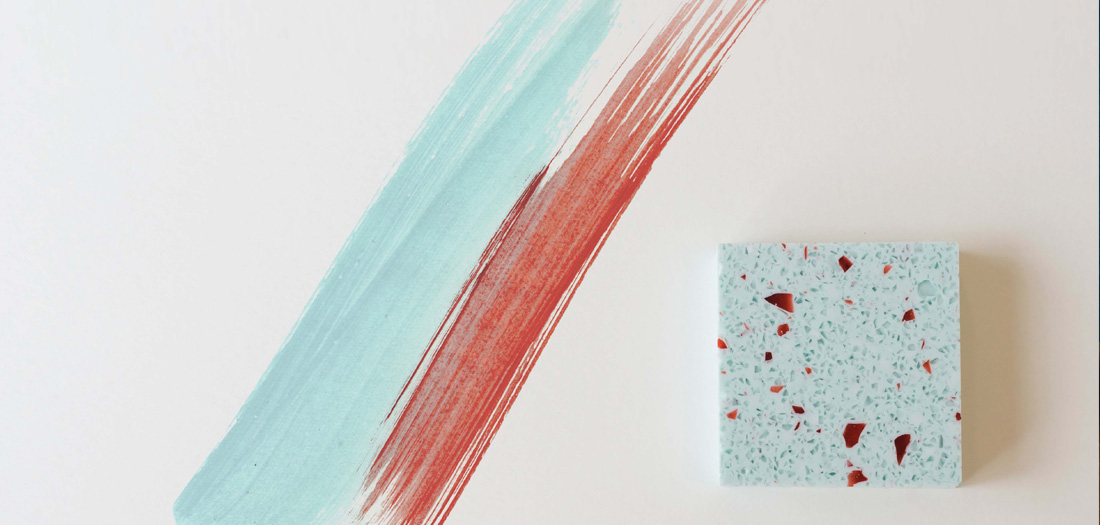 DURAT Palace is a special collaboration between DURAT and MOST Collective.
We started this journey to imagine different possibilities for DURAT.  We were inspired by the multi-colored mini monoliths with so much personality and possibility. 
The core of the Durat Palace collection are the shimmering flecks made of natural mineral pigments. The pigments are manufactured in a Dutch, 17th century paintmill that works in an old windmill.
The use of the natural pigments translates into a precious feeling rooted into something very real: our love for this planet.  All with the motivation to create a sustainable and beautiful future.
DURAT SIZES
For color palette see bottom of page. 
Sheet size: 114.17" x 31.5" x .47" thick.  Specialty thicknesses available as special order, inquire for more information.
Integrated sinks available in all colors and various sizes and shapes.  Pre-fabricated tables, benches, tubs, shower pans, and vanities available, inquire for more information.
Printed colors and speck sizes are only representations.  Please call for a physical sample.
CERAMI, INC.
San Rafael, CA 94901
Inside Support: 855-252-0663
Fax: 415-485-5186
Ryan Bloom
415-200-8767
Director of Green Products
Steve Johnson
408-590-7171
Regional Sales Manager - Northern California
Rae Grafe
619-392-4512
Regional Sales Manager - Southern California