About Cerami, Inc.
Cerami, Inc. was established in 1983 as a Bay Area purveyor of high-end ceramic, stone, and glass tile. Our corporate location in San Rafael, CA includes a 17,500 SF facility and warehouse for stocking and distribution of an extensive line of green products, tile, stone, and tile materials. Our intention is to offer unique and cutting edge products, helping our clients to set themselves apart from the competition.
We have supplied products to hundreds of Kitchen and Bath dealers, fabricators, green home centers, and retail tile showrooms. Cerami, Inc. has representatives dedicated to providing you and your staff with training sessions, marketing tools, samples, customer service, and the lowest industry pricing available.
In 2001 we began to emphasize exclusive relationships with factories manufacturing custom products. We ramped up our imports from Italy, working with prestigious factories producing the best quality porcelain, stone and glass products. With growing inventories, we began supplying Tile and "Green" showrooms throughout the greater Bay area. In 2004 we invested in inventory with the newly emerging IceStone Durable Surfaces. Cerami, Inc. soon became the leading distributor for IceStone in the US. Since then we've become one of the largest promoters and distributors of green products in Northern California.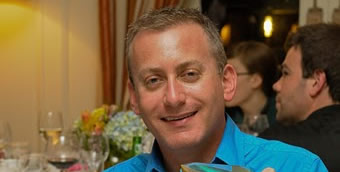 Ryan Bloom
Director of Green Products

---
After growing up in Southern California, Ryan Bloom studied Architecture and got his degree in Landscape Architecture at Cal Poly State University, San Luis Obispo. Post-graduation he moved to San Francisco to work for Landscape Management firms focusing on design/build.  His 'green' knowledge and interest grew as the green industry grew, and that is what brought him to Cerami, Inc.  As Director of Green Products he manages the sales, operations, and distribution of three major U.S.-made recycled-content countertop and surfacing materials: IceStone, PaperStone, and Durat.  Ryan continues to grow the presence and use of these 'Best In Class' green countertops and now represents these companies across multiple states from the West Coast to the Rocky Mountains.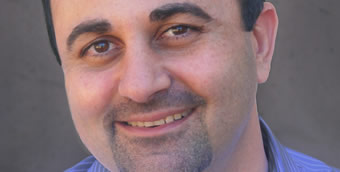 George Awad
Regional Sales Manager – Tile Distribution Northern California
---
George Awad is a native of the Bay Area.  After graduating with a degree in Legal Studies from UC Berkeley, he decided to pursue franchising in the health industry where his tenacity and focus on customer service and above else integrity cultivated a loyal customer base and successful business for 16 years.  In 2004, George obtained his real estate license to expand his business career.  It was his experience in that industry that fueled his passion and desire to cross over to building materials, which led him to Cerami Inc.  As Regional Sales Manager of Tile Distribution,  George is involved in the selection process as well as sales and distribution.  His extensive business background, along with keeping a pulse on the latest trends, has assisted him in relating to and accommodating the needs of his clients.  George has made this his ambition, as well as increasing brand recognition and customer loyalty in a highly competitive market.
Rae Grafe
Regional Sales Manager – Southern California
---
Coming soon…
CERAMI, INC.
San Rafael, CA 94901
Inside Support: 855-252-0663
Fax: 415-485-5186
Ryan Bloom
415-200-8767
Director of Green Products
George Awad
415-548-3009
Regional Sales Manager - Northern California
Rae Grafe
619-392-4512
Regional Sales Manager - Southern California